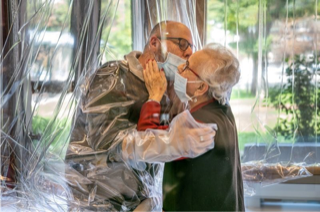 Date :
vendredi 4 juin 2021 (20:00 -22:00)
dimanche 6 juin 2021 (10:00 -17:00)

Enseignants :
Tessa Racine & Karin Hooijmans & Herbert Elsky
Coordinateur :
Pierre Yves Monfrais
Renseignements : Herbert Elsky
What are we learning in the midst of the Covid pandemic? How can our warriorship be helpful at this time of crisis and overwhelm?
Participants are welcome to register for Part 1 and/or Part 2 of this programme. The second weekend is not a repeat of the first. There is no necessity to do Part 1 in order to join for Part 2. The two weekends are priced separately (€90 each) and have separate registration.
Warriorship in the Shambhala teachings is about awakening our personal bravery and transforming difficulties into the path of learning. We require courage to face the truth directly, that is the only way to feel truly alive. Facing death honestly can transform into a deeper appreciation and inspiration for living.
The pandemic brings up deep emotions. In the words of one practitioner: "It plunged me into a deeper level of fear, showing its face that I had never seen before." In addition to loss and grief, panic and social aggression, this is also a time of immense love, caring and kindness – and a time for deep reflection.
What questions are we facing about our own readiness for death? What are we learning about caring for others in the midst of crisis and overwhelm?
The Buddhist teachings about preparing for death are as meaningful today as when they were first taught hundreds of years ago. We will explore these teachings, and other wisdom traditions, as well as contemplations and how to relate them to our lives during this pandemic.
A benefit for Dechen Chöling. The hosts of this programme are offering these weekends as a benefit for Dechen Chöling during this difficult time. They are making their contributions as volunteers, and invite everyone to give generously to help ensure the future of this sacred place of practice, study and community.
These online gatherings will include:
Wisdom from the Buddhist, Shambhala, and other traditions

Meditations and contemplations: deepening our understanding and experience

Personal experiences and collective wisdom of the community

Small group conversations and 'Warrior Exchanges': practicing authentic communication and bravery by stilling our minds, expressing from our heart, and listening deeply to others
Interviews and Conversations:
Herbert Elsky and Karin Hooijmans - 'Preparing for death as a path of awakening'

Karin and Herb with Richard Reoch, author of 'Dying Well – A Holistic Guide for the Dying and their Carers'

Ernst Kleisterlee and Richard Reoch - 'Compassionate end of life care'

Tessa Racine and Herbert Elsky - 'Finding wisdom in fear'
This programme is open to everyone.
Contributing to this program will benefit Dechen Chöling. This program is being offered as a benefit for Dechen Chöling to help it at this time of uncertainty. The recommended donation for each weekend is €90. If you are able to offer this amount or more to support Dechen Chöling, your generosity will be greatly appreciated.
Hosts:
Herbert Elsky: is an artist and senior teacher in the Shambhala Buddhist tradition and he has taught meditation, Shambhala Training, and Dharma Art in America and Europe for over forty years. During the past few years he has been leading seminars about 'Preparing for Death as a Path of Awakening' which combines meditation, contemplations, and art with awareness of dying. Herbert is a member of VAL, an association that provides end of life palliative care.
Karin Hooijmans: I work in crisis care, and am coaching on cancer, loss and grief. I also work as a pedagogue with autistic children and their parents. I discovered the Dharma 11 years ago and consider this my way forward. By experiencing illness and death in an intense way, I caught a tiny glimpse of the truth expressed in the Diamond Sutra. Integrating this in daily life is my life challenge.
Tessa Racine: I work as a psychotherapist since 15 years and I am mostly interested into existential therapy and questions we ask ourselves as human beings.
Richard Reoch: Richard is the author of Dying Well – a Holistic Guide for the Dying and their Carers. He originally suggested that health publisher Gaia Books show how complementary therapies using herbs and oils, massage and breath work could help in the care of the dying and support their carers. They surprised him by asking him to put it together. It has since been translated into more than a dozen languages. Now, 25 years later, it has just been brought back into print.
Ernst Kleisterlee: years ago my younger brother died quite unexpectedlly. The six weeks time to prepare for death brought up deep feelings of isolation, grief and despair, for himself and the ones who loved him. After he died I set out on a path looking for more skillful ways of coping with death and dying, resulting in a buddhist inspired training for people working with the dying, with an emphasis on the experience of inter connectedness. In February 2020 the first buddhist inspired hospice in the Netherlands, based on this training, opened its doors.